Facilities.
We keep it simple here at Eglinton Valley Camp, leaving the scenery and the location to do their magic. However, we have a range of on-site facilities to also ensure your visit is comfortable.
Grocery staples (the basics) to purchase from our office.
Shared kitchen and dining area for campers.
Toilet and shower facilities (with great showers so we're told!)
On-site hydro-electric power supply to keep lights on and heaters running during cold evenings.
Rubbish & recycling facilities.
A welcoming and friendly team: our on-site management team aim to help you with all your queries.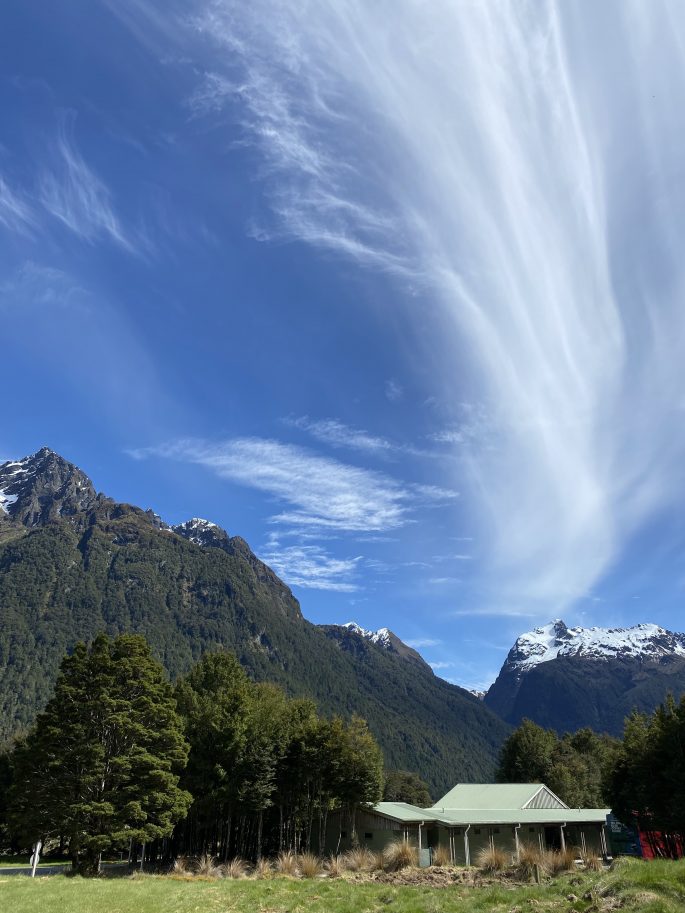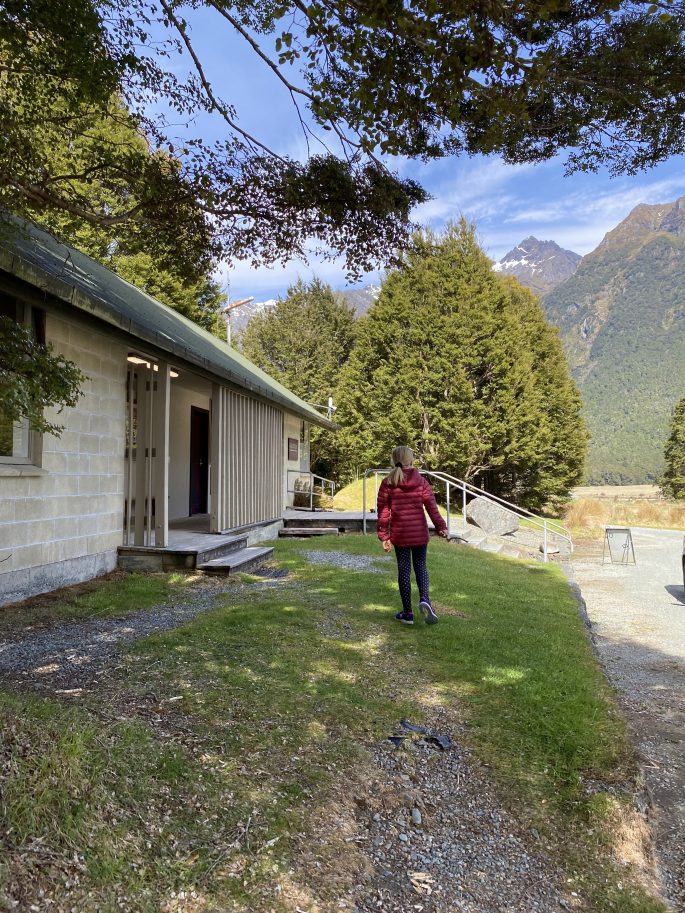 Cabins.
Described by many as an unexpected slice of luxury in the middle of nowhere – our five cosy cabins are warm, well-appointed and have everything you need for a night, a weekend or longer. Cabins come in a range of sizes:
2 x Units with a Queen bed only ($190 per night, per unit)
1 x Large unit with a Queen bed ($210 per night)
1 x Large unit with Queen & Single ($220 per night)
1 x Large unit with Queen & King Single ($220 per night)
Please note: the unit prices above are for a couple sharing: two people in each unit. Cost for additional guests applies.
All cabins are fully self-contained, and include:
Two gas cooking tops in kitchen, along with a small gas grill.
A range of pots/pans, cutlery, utensils, coffee plunger & wine glasses.
All linen & towels, and each unit has their own shower & toilet.
Tea, coffee, sugar and milk in the fridge.
Please note: Additional beds and mattresses can be made up on request and for an additional charge.
Sites.
As the only serviced campground on the road to Milford, Eglinton Valley Camp is the perfect rest stop for keen campers. Our facilities allow for a comfortable stay, including power to charge camera's, phones and other small appliances in our shared spaces.
Facilities include:
Shared kitchen
Shared toilets & hot showers
Picnic tables
Laundry (coin operated at $4 a load)
Rubbish & recycling
Unfortunately due to limited power availability, there are no powered sites. Charge up before you come, then disconnect and enjoy our ready-made serenity.
Discover
Eglinton Valley.